Milford, MI Pest Control
Contact us today to get a free estimate for pest control services.
248-671-6696
Milford, MI Pest Control
Preferred expert by 760 WJR's Inside Outside Guys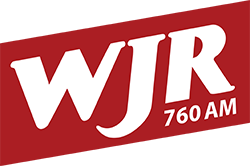 Milford Trail will lead to hours of entertainment and beautiful sights. Those carved out and pre-established trails simplify our lives when we want to dive into that world. When it comes to paths, there are some more traveled but less known paths much closer to home. In fact, they are pest paths leading directly into our home. In order to keep pests out, employing a timely Milford pest control plan can close down those pest trails for good.
What Paths?
When it comes to pests like:
Spiders
Ants
Rodents
Bed Bugs
Cockroaches
The world looks and behaves quite differently from how we are accustomed to viewing it. When we close a door to our house, we see things as sealed off and entry barred. Pests on the other hand may see a gap just wide enough to wriggle through. When we run wiring through our walls to power our appliances, pests see a highway leading to their essentials:
Even the plants around our home such as tree branches can be a way for rodents to gain access to higher up entry points. Milford pest control plans should consider access points from up high as well as down low and even below ground.
Trail Closed
When it comes to making these paths inaccessible to pests, it takes regular inspection. As seasons change, so do the sizes of gaps and seams. In addition, passing time allows for the development of new cracks and crevices that weren't options before. When potential access points are found, it is best to stuff it, plug it, block it off, or repair it. Exclusion work will go a long way in Milford pest control, but it needs assistance from other elements as well.
Milford Pest Control
In addition to exclusion, a well-rounded pest control plan may also include:
Sanitation
Harborage removal
Food source reduction
Moisture adjustments
Mechanical controls
Preventive barriers
Staying ahead of the pests in and around your homes and businesses will avoid the more difficult situation of battling pests that have already established a stronghold.
The Gurus
There is always something new to learn about pests in general or the pest situation around your home. Lucky for you, the pest experts at Rove Pest Control are constantly adjusting available pest plans to give you the best fit with the most current knowledge and technology. Reach out to a pest expert today to customize your Milford pest control plan and get back to the trails, or work, or whatever you prefer.