Farmington Hills
Cockroach Control
Contact us today to get a free estimate for pest control services.
248-671-6696
Farmington Hills Cockroach Control
Preferred expert by 760 WJR's Inside Outside Guys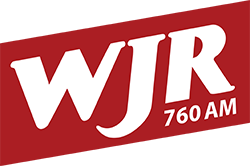 Cockroaches are a pest that everyone hates – except for those raising them to eat them. They are known for being carriers of pathogens. Cockroaches also have been known to be exceedingly difficult to get rid of because of their natural resistance to many otherwise deadly things (even some pesticides!). Given their size and body shape, they have many ways of infiltrating our homes. Farmington Hills Cockroach control starts with understanding a bit of their underlying biology.
What Do Cockroaches Like To Eat?
Cockroaches are scavengers by nature, and they are not very picky. They are omnivores so they can eat nutrients made from animals or plants. They particularly like starches, sweets, greasy foods, and meats. Not all cockroaches are the same. Different species of roaches seek different things. For example, the Australian roach seeks decaying organic matter in the soil while the German Cockroach thrives on grease splatter, fats and oils. Understanding the food preferences of the roach you are dealing with will dial in the effectiveness of Farmington Hills roach control.
Because roaches are so keen on eating garbage, decaying matter, and so many things we don't want; they are being looked at as a solution for ramping up the food supply and taking care of trash at the same time. Many places are raising the roaches in farms to take care of unwanted things and then harvested as a food source for humans (high in protein!)
Cockroaches of Farmington Hills, MI
German Cockroaches
These roaches range in size between ½ – ⅔ inches long. They are tan in color and have black vertical markings on their pronotum. This type of cockroach does have wings however, it cannot fly. It does have a close relative look alike that can fly which is the Asian Roach.
German cockroaches typically are drawn to sources of heat and greasy food. They are most common in reach of kitchens and food preparation areas. Farmington Hills cockroach control for the German roaches should include adjustments to temperature and humidity. Just as important, food sources should be reduced via cleaning, disinfecting, and degreasing.
Brownbanded Cockroaches
Brownbanded Cockroaches are similar in size to their cousins the German Cockroach ranging between ½ – ⅔ inches in size. They are light brown to glossy dark brown in color with bands that you can see under their wings.
These roaches are drawn to heat. Since they prefer heat, you can find them near any appliance that generates heat, however they can really be found anywhere in your home. They do not have as much of a need for water like some other roaches so anywhere warm will do.
American Cockroaches
These huge roaches are a reddish-brown color with yellowish section behind its head and can grow to be over 2 inches long! American cockroaches are considered one of the fastest running insects and they can fit in nearly any crevice despite their size.
American cockroaches like other types have a low tolerance for cold so they seek out warmth and shelter. They are typically found in basements and crawl spaces.
Winning the Farmington Hills Roach Control Battle
Identify The Source
The best place to start is to examine your home or business for:
Adult roaches
Cockroach nymphs
Ootheca
Roach droppings
You can do these by using a flashlight looking in dark damp spots like behind your refrigerator, under the sink, under the stovetop, and dark moist places in your basement. You can deploy glue traps in areas you suspect to find sources and monitor the traffic.
Put Together A Plan
Once you have identified the invading culprit, customize the Farmington Hills cockroach control plan to the biology of that species. There are many possible inclusions such as:
Monitoring
Sanitation
Trapping
Baiting
Spraying
Dusting
Exclusion
Food source reduction
Environmental controls
Mechanical control efforts
Backup Your Plan
Controlling cockroaches typically is not that easy as they are resistant to many forms of baits and sprays. They also tend to nest in places that are hard to reach. The simplest solution for Farmington Hills roach control is to hand the hassle over to the professionals. Rove's roach experts are ready and waiting to join your side in the roach fight or take it entirely off your hands.
Request Free Estimate Today!
echo do_shortcode('[icon type="horizontal-line"]'); ?>