Farmington Hills
Pest Control
Contact us today to get a free estimate for pest control services.
248-671-6696
The Looming Problem
Preferred expert by 760 WJR's Inside Outside Guys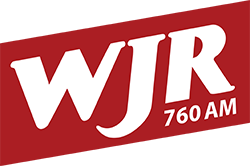 One thing we all hate is having our normal way of life being disturbed by outside influences. A pest is an organism that has been deemed a hazard to structures, food supplies, or people. Some types of pests are destructive in nature like termites or carpenter ants that can slowly destroy our homes. Other types of pests like rodents, and insects can come in scavenging for food and shelter and create unsightly situations in our homes spreading disease or damaging things they gnaw on. Either type of pest can carry pathogens and sickness that can be transferred to humans and their pets. Pest control has been around for thousands of years and became prominent around the time of the Great Potato Famine.
Day to day life with pests
Farmington Hills pest control must be dynamic to deal with weather ranging from cold winters to hot summers (and each season getting regularly confused with the previous season). With rapid change in weather, we are likely to pests shifting locations and population levels around times when the weather changes.
Beyond just the populations, Farmington Hills Pest Control also aids aid in preventing the spread of disease. It also reduces opportunities for pests to cause structural or personal harm. Nowadays there are a lot more options available to handle these pests than the ancient Stomp-And-Swat Method. These options can range from:
Superstitious remedies
over-the-counter products
baits
monitoring tactics
biological control
Professional Pest Control
In order to be as efficient as possible, Rove Pest Control customizes the Farmington Hills pest control plan to match the specific needs of each property and the threats of surrounding pests.
Do I need a pest control service?
Pest control is a necessity in life. Even if you don't currently see pest activity, it is still good to do preventative maintenance to ensure future success. Having regular inspections done around the structure is a good practice to keep these unwanted guests out. Farmington Hills is surrounded by nature (that's why we live here!), so keeping pests where they belong is key.
What pests do you take care of?
Here at Rove, we have specialized (and bundled) Farmington Hills Pest Control plans for:
Ants
Bed Bugs
Rodents
Roaches
Spiders
Wasps
This list is by no means comprehensive. Whatever pest you are dealing with (whether you know the name or not), we have the solution.