Commerce Charter Township Pest Control
Preferred expert by 760 WJR's Inside Outside Guys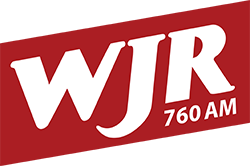 From wooded trails at Proud Lake Recreation area to Kickstand Brewing Company, there is something to fit all of our needs. Oh, you thought I was talking about people?! While that may be true, this is equally applicable to the pests of Commerce Charter Township. Some of you people are more familiar with us than others, but we are all throughout the township. Well, there are some places where we don't fare as well as others. Some homes and businesses have Commerce Charter Township pest control procedures in place that keep us out.
A Bit About Me
We are proud of our pest status. It means we are living life to the fullest. We are happiest when we are driving you nuts. Interference isn't our main goal but simply a byproduct of us fulfilling our self-interests. We are known by many names and nicknames (and apparently curses), but the Commerce Charter Township pest control plans label us in groups of:
Ants
Bed Bugs
Cockroaches
Rodents
Spiders
Wasps
If you leave the right food out for any of us, we will take full advantage of it. Sometimes we simply need a place to escape the elements – summers get so hot and humid and winters so cold and nasty. We really appreciate you building protective structures for us.
Deterrents
We don't spend time drumming up ideas like the Radioactive Boy Scout, but rather follow simple decision-making processes. If we see an opening, we go in. Commerce Charter Township protocols such as proper exclusion send us packing the other direction. If we find conducive conditions to comfortable living, we will set up shop. Those that keep the food low, the shelter unavailable, and the waterless accessible tend to experience less of us. Additional deterrent elements make life even more difficult for us such as:
Traps
Mechanical controls
Environmental controls
Targeted product applications
Monitoring systems
Professionally Established Route
For us pests, we are finding more and more homes and businesses on the do-not-contact list as Rove Pest Control helps people customize their Commerce Charter Township plans. Working with Rove has become a hard and fast no for friendship with me and my pest friends.
Call Rove Pest Control for all your pest control needs. We will build a customized plan for your home or business.