Wixom Pest Control
Contact us today to get a free estimate for pest control services.
248-671-6696
Wixom Pest Control
Preferred expert by 760 WJR's Inside Outside Guys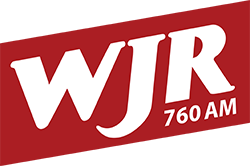 We totally expect to run into wildlife big and small when we venture out to Proud Lake Recreation Area, but when we get home to Wixom, the expectations change. Nature belongs in nature and our homes and yards are for us – the human folk that built the safe haven. Unfortunately, there are a few creatures around Wixom that haven't learned to appreciate the concept of property rights. Fortunately, a well-designed Wixom pest control plan will keep the wildlife where it should be and keep you free to recreate as you wish.
The Usual Suspects
Wixom pests are quite sneaky. They stay just out of sight and pretend like they are not going to bother us…until they do. You may go months without seeing ants, but suddenly you find out that hundreds of thousands of them have been building up covertly. You may think that Sally spider out by the garden hose is fine where she is at…until her cousin Wild Bill makes a run at you when you step out of the shower. Wixom pest control can cover anything under the sun, but the most common include:
Wasps
Spiders
Ants
Rodents
Bed Bugs
Cockroaches
Changing Seasons
Just as my trail running eventually turns into snowshoeing, the pests of Wixom change behaviors with the seasons. As things warm up, insects, arachnids and rodents head out to take advantage of the beautiful weather and plentiful food. They build up populations and then look for a place to catch some shade never thanking us for the beautiful shade structures we built for them. As things cool off, many pests look to find a way inside to hunker down and survive the long chill. Wixom pest control should be altered to match the season at hand and prepare for the seasons ahead.
Two Steps Ahead
Dealing with pests once they get established is the least enjoyable way to approach Wixom pest control. It is much more rewarding to stay a few steps ahead of the threats. Performing routine inspections for both present pests as well as conducive conditions will indicate which elements need to be adjusted long before we enter the dire straits.
Beyond thorough inspections and awareness, there are several steps that can be taken to stay ahead of the pests and keep them anywhere but around your yard and home. These include Wixom pest control basics such as:
Exclusion
Sanitation
Moisture control
Mechanical controls
Monitoring Stations
Preventive applications
You Are Not Alone
Don't worry, we aren't referring to spying pests (though a solid reminder for those who want to try and ignore Wixom Pest Control essentials). We are referring to the pest pros at Rove Pest Control ready to take care of everything from prevention to eradication. Reach out today to see what pest related headaches (past, present, and future) we can take off your plate. With pests out of the way, you can get your dog over to Lyon Oaks and relax.