Plymouth Pest Control
Contact us today to get a free estimate for pest control services.
248-671-6696
Plymouth Pest Control
Preferred expert by 760 WJR's Inside Outside Guys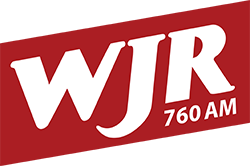 When we think of parks, most people will think of green trees, bubbling fountains, and the exquisite shade of a tree. What do we do with our parks in the winter? None of those things exist, but we still find a use for them with Kellogg Park ice sculptures, Christmas displays, and sledding. We are quite innovative and creative with our surroundings, but we aren't the only ones. Insects, arachnids and rodents are just as versatile as our homes and businesses making Plymouth pest control a year-round topic.
Season Proof Pests
When we look at the lineup of pests that need a solid plan, rodents and roaches stand out among their peers. These pests have evolved to live intertwined lives with the residents of Plymouth. They can complete their entire reproductive cycles without ever having to go back outside. Roaches and rodents aren't alone and are possibly even surpassed by certain spiders and bed bugs.
Season Spiking Pests
Some pests seem to be at the other end of the spectrum. Nobody worries about seeing pavement ants in the wintertime around here. Wasps don't steal our burgers and cokes during the late November to March stretch. Despite that, you may be surprised to learn just how many calls come in for ants popping up in the kitchen in February. Additionally, wasps don't overwinter like eggs. It is the queen that finds a place to overwinter – often in wall voids – to recreate the colony in the spring.
Being Ready For Anything
Plymouth pest control isn't about reacting to everything that comes our way like some cruel game of whack-a-mole. It is about identifying the conducive conditions and pest indicators that allow us to stay ahead of the pest game. Having distractions in life is great for our happiness and mental health, but those distractions should be sports, music, and loved ones – not pests!
Where To Begin
There are so many options at every general store and hardware store for pest control. Keep in mind, Plymouth pest control should not start in a bottle. It should start with a plan and include several interacting elements such as:Environmental adjustmentsBiological ControlsFood Source ReductionMoisture managementInspections for conducive conditionsExclusion and repairsLight managementFollowing the clues and matching the tools to the need will provide much more effacing results. With all of these other portions of Plymouth pest control considered, barrier applications will be much more effective.
Collaboration
Just as Kellogg park represents us coming together as a community to do great things, Plymouth pest control is best as a collaborative effort. The pest gurus at Rove Pest Control have the knowledge, tools, and time necessary to get the results you deserve. Contact us today to get a customized plan for your home or business to keep pests out of the way of your happiness and productivity.