Novi Ant Control
Contact us today to get a free estimate for pest control services.
248-671-6696
Novi Ant Control
Preferred expert by 760 WJR's Inside Outside Guys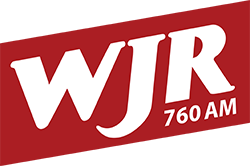 The ants go marching two by two hoorah says the song, but what happens when they are marching through your house? It wouldn't be as much of a bother if they joined a picnic at Lakeshore Park, but the home should be free of foreign invaders.
Why ants enter Novi homes
Ants come inside for a myriad of reasons such as:
Exploring
Seeking food
Escaping elements
Seeking shelter
Site disturbance
Identifying Novi ants
It isn't essential to learn all of the different kinds of ants that are throughout Novi, but it is important to know a few different species. In some cases, knowing the species will give clues as to what they are after or where to look for a solution. For example, a large ant with a one node segment, evenly rounded thorax sans spines, and a circular ring of hairs around the abdomen may indicate a carpenter ant. Carpenter ants are likely indicators of water damaged wood. On the other hand, little black ants are small, have two note segments and an uneven thorax. They are essentially the opposite of carpenter ant characteristics. These are best known for foraging on sugary substances, but will also consume grease, oil, meats, fruits, vegetables, etc.
Treatment options for Novi ants
In most ant situations, using a combination of treatment tools will provide the best results.
Cleaning & removing food sources
Removing softened and rotted wood
Exclusion
Ant bait
Crack and crevice treatment
Barrier treatment
Void treatment
Preventing ants in Novi
Most of the techniques for getting rid of ants can be done preemptively to keep ants out. Keeping food contained and cleaned up will minimize the chance of an errant scout calling for reinforcements. Exclusion and structure care reduces the chances of ants even finding an entry.
Baits should be avoided as you don't want to attract them where you don't want them, but the rest of the list will mitigate the chances of ants getting established.
Local experts
Whether you need to know what kind of ant is hanging around where it shouldn't, or if you want a hand with getting rid of them, Rove Pest Control is right around the corner in Novi, MI. Visit us online at detroitpestcontrol.co to learn more about ants and the services available. Our technicians know ants and where they come from. They can get them marching out to where they belong in no time.
Request Free Estimate Today!
echo do_shortcode('[icon type="horizontal-line"]'); ?>