Wixom Spider Control
Contact us today to get a free estimate for pest control services.
248-671-6696
Wixom Spider Control
Preferred expert by 760 WJR's Inside Outside Guys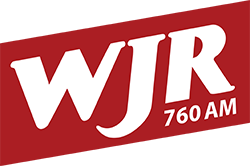 Here in Wixom, we love our outdoor scene almost as much as our indoor comfort (especially during the overly hot summer days and ridiculous winter days). Depending on the time of year, we may see all sorts of critters in Wixom Habitat – though people watching at Gunnar may be just entertaining. Among all the wildlife e may come across, there are quite a few arachnids and their webs along the trees and sometimes even across the trails. Spiders in the park are ok (though still catches you off guard), but Wixom spider control is what stops them from messing up our routines and peace of mind.
What do Spiders Eat?
Typically, spiders can be viewed as our friends as they are carnivores and eat all sorts of types of insects and other arthropods. Some larger spiders have even been known to prey upon smaller vertebrates like birds, bats, lizards, and frogs. Though they creep us out with their 8 legs and 6-8 eyes, they play an important part in our ecosystem and even aid in managing insect populations.
Despite being carnivores, spiders do not get to chew up their food with big smashing molars like we are accustomed to. They are much more akin to the phrase drinking through a straw. Spiders use their venom to liquefy the innards of their prey and drink their nutrients. While this particular fact is more fun than helpful in the control process, understanding the basic biology of spiders aids in creating an effective Wixom spider control plan.
Where can I find Spiders around my Home?
There are many species of spiders that may have slightly different nesting and hunting habits. You may find them nesting in your gardens, trees, the exterior of your home, or even the interior! When inside you will likely see them in dark places that are quiet like a crawl space or closet. You may even find them out in the open on the walls of your home – this is especially true of the active hunters.
Where spiders hang out has as much to do with avoiding getting knocked out via the stomping method as it does finding food. When we put together a Wixom spider control plan, we take into account the food sources drawing them in as well as targeting the spiders directly.
What types of Spiders are found in Wixom?
There are many species and sub-species of spiders. Spiders can be hard to identify as each species of spider can have many look-alike species – not to mention few people want to really get up close and personal where they can gather all of the necessary details. Wixom spider control can take care of any bothersome spider, but common calls include:
Common House Spider
Orb-weaver Spider
Cellar Spiders
Wolf Spiders
Jumping Spider
Sac Spiders
Northern Widow
Who to call about Spiders?
Call us here at Rove Pest Control to set up the Wixom spider control plan that best fits your needs. Our technicians are experts in the fight against spiders in your home, business, and yard!
Request Free Estimate Today!
echo do_shortcode('[icon type="horizontal-line"]'); ?>