When pest control is done correctly with the best focal points, it is all about health and sustainability. As pest professionals, we strive to increase individual, public and environmental health. When we heard that Best Company was promoting Sustainability, we were excited to support them and dive into our processes to see where we stand.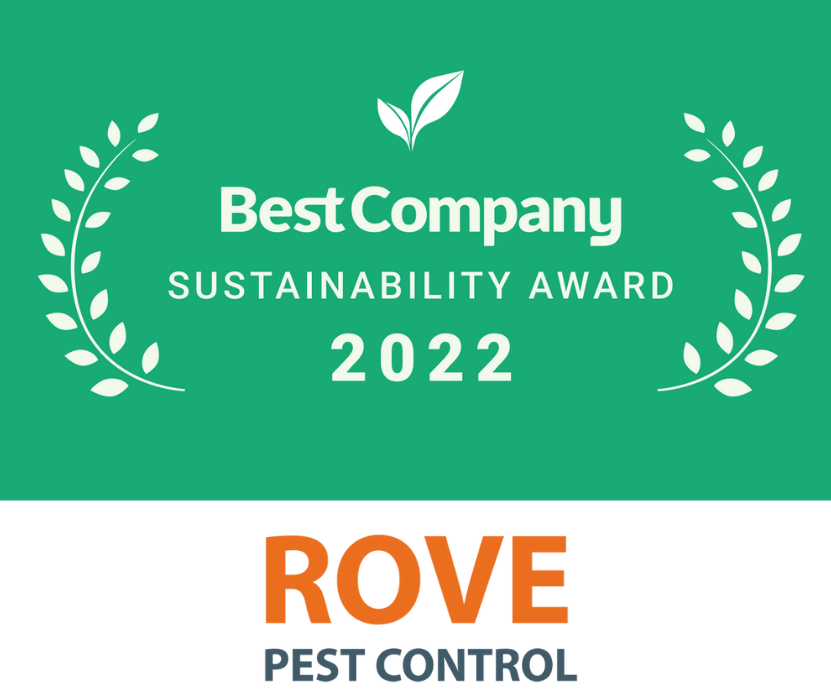 The Importance of Sustainability
It is easy to get sucked into a short-sighted focus and not adequately consider the long-term effects of our actions. Promoting sustainability in our process includes choosing products that are engineered to target unwanted pests without negatively impacting other wildlife or the environment. On the other end of the spectrum, it includes efficiency decisions such as AI smart routing to maximize efficiency as well as offering neighbors discounts to get pest control service together.
You can help with the efficiency sustainability effort by reminding your friends and family to take advantage of Rove's referral discount (you save money and they do too!).
Looking Ahead
We appreciate the recognition from Best Company by awarding Rove Pest Control a 2022 sustainability award. The excitement from this announcement has buzzed through the Rove Pest Control family and sparked several suggestions from employees in all of our branches. We look forward to implementing the new ideas and finding out which yield the best results for our customers, our team members, and the environment.