Novi Rodent Control
Contact us today to get a free estimate for pest control services.
248-671-6696
Novi Rodent Control
Preferred expert by 760 WJR's Inside Outside Guys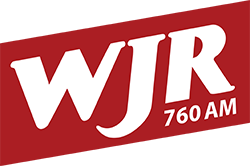 Before you take a trip, you are likely to hunt for the ideal clothes over a Twelve Oaks Mile. Unfortunately, people aren't the only mammals traveling around 12-mile road. Mice are constantly on the move looking for the next morsel to snatch up or a warm place to shack up. Here is what you need to know about rodent control in Novi.
Are mice just a winter problem in Novi?
Most people become keenly aware of a mouse presence in the fall and winter. This happens because mice that were previously comfortable outside are going to look for a more comfortable location to escape the elements.
They may find their way in through open doors, gaps in seals, broken down weather-stripping, or cracks that have developed throughout structures. They only need a ¼ inch gap to gain entry. They push their way in from the outside, but this means that they were around before it cooled off.
Knowing that this pressure is inevitable each winter here in Novi, it is important to maintain barriers against rodents year-round. By reducing the populations throughout the year, it makes the overall control game easier to manage when they decide to go on the move.
How does construction around Novi affect mice?
Construction has a big impact on mice, but mainly falls into two categories:
Disturbing existing rodent populations and pressuring them into finding a new, safe location.
Construction or renovation on current edifices may allow rodents to gain entry through newly created gaps, cracks, etc.
Rodent exclusion
Since rodents can squeeze in through such small spaces, it is important to block off as many
possible entry points as is feasible. This includes checking:
seams around the foundation
the foundation integrity
weather-stripping
all seals around pipes and wires going in and out of the home
door gaps
window sets
Are mice the only rodents in Novi?
Mice aren't the only rodents that like to wreak havoc during the cold months. When snow falls and provides ground cover, voles come out to feed and explore. They will both feed on the grass and pluck it out to line and insulate the tunnels. These tunnels are handy for them, but they leave unsightly trails through the grass when the snow melts. They are typically outside pests. Their presence inside is usually an accidental occurrence where one ran blindly into the structure through an open door.
Baiting and trapping
Exclusion is king when it comes to rodents, but it may be necessary to reduce populations through traps and or poison baits. This is not only a great method for removing mice that have already made it inside of the structure, but also helps to reduce the population surrounding and threatening a structure. Many structures cannot be completely sealed off without losing primary functionality. In these situations, baiting and trapping play a larger and more regular role in the control process.
Local Novi rodent experts are here to help
Rodents can be frustrating to combat, but luckily, the mouse experts at Rove Pest Control are close by. They do it all from inspections to population reduction to basic exclusion. Call and reserve your spot today or visit us at rovepestcontro.wpengine.com
Request Free Estimate Today!
echo do_shortcode('[icon type="horizontal-line"]'); ?>