Michigan Rodent Control
Contact us today to get a free estimate for pest control services.
248-671-6696
Michigan Rodent Control
Preferred expert by 760 WJR's Inside Outside Guys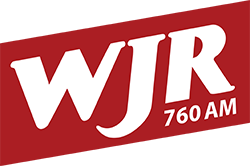 And now, weighing in at less than three quarters of an ounce with a vertical jump of 13 inches, please welcome the house mouse! That is correct – 13 inches. Half the people driving on the 496 probably don't have that standing vertical. Mice are amazing, but they are not the only amazing creature lurking in our state. Michigan has plenty of rats as well. With plentiful land and food throughout the state, Michigan Rodent Control must be a serious focal point for all businesses and homes.
Adaptive
Michigan rodents can not only survive, but thrive in a myriad of conditions. Apartments, single family homes, schools, hospitals, warehouses, etc. all provide suitable conditions for either a mouse or rat to live. What are they seeking? They seek food and shelter. You may be surprised to not see water on that list. That is part of a rodents adaptive nature. They can extract hydration from the food they eat.
What do Michigan Rodents eat?
Mice and rats are opportunistic feeders. They will eat what is available. Jerry and Gus may have shown us they like cheese on the big screen, but they are far from picky eaters. They will eat whatever is readily available. If you leave trash unattended regularly, they will eat what appears in the trash. If you leave M&Ms out on the counter they will eat M&Ms. People often ask what the best bait for a rat is. Spirited debates have ensued over cheese vs peanut butter vs engineered baits. The truth is that it depends. It depends on what is frequently found around the rodent family in question. The best rule of thumb is bait based on what you see nearby.
Neophobia
Neophobia is the fear of something new. This ties into the above point of not picking a bait that is new to the animal, but it also ties in to the trap or bait station being used to control the rodent. While they can be curious, they are also very cautious with new items introduced to their territory. By pre-baiting traps or pushing rodent droppings from the area into bait stations, you can encourage familiarity with your device in question.
Personalities
Just as you are going to encounter different personalities as you travel from Lansing to Flint, each rodent family is going to be quite different. More importantly, each rodent within that family will behave differently as well. When you consider that a typical mouse will have a range of 30 feet, there are a lot of potential families and personality variance throughout that situation.
We are quite familiar with the average Michigan rodent, but we must also consider the outliers. If most mice will trust a trap after a single pre-bait, there are also the mice that just want to rebel and be different. On the other end of the spectrum are the overly cautious that won't approach the trap even after extended periods of pre-baiting. If we rely too much on one control measure for mice, we risk building up a population of odd characteristics that are especially hard to control.
Ideal control for Michigan rodents
The best way to tackle controlling rodents throughout Michigan (rural and urban areas) is to take a multifaceted approach. This plan for thorough control should include:
Identification
Monitoring
Pre baiting
Baits
Traps (and different kinds of traps)
Exclusion
Food reduction
Even within each item, there is plenty of room for variety. Take traps for example. There are many different kinds of traps (snap trap, sticky traps, low profile traps, multiple catch traps, live traps, etc.) and they all have their pros and cons. Match the best trap to each situation and change things up when something isn't working or it appears that control has been achieved.
Health Threats
Michigan rodent control s more than just managing invaders. It is a question of managing public and private health. Rodents carry a host of diseases directly transmitted to people such as:
Hantavirus
Hemorrhagic Fever
Lasso Fever
Leptospirosis
LCM
Plague
Rat-bite fever
Salmonellosis
South American Arenaviruses
Tularemia
They also are indirect threats of spreading:
Babesiosis
Colorado Tick Fever
Cutaneous Leishmaniasis
Human Granulocytic Anaplasmosis
La Cross Encephalitis
Lyme Disease
Powassan Virus
Rickettsialpox
Relapsing Fever
RMSF
Typhus
West Nile Virus
Professional efforts and aid
The battle against rodents can be aggravating and time consuming. Take advantage of the years of experience of the Michigan rodent experts at Rove Pest Control. They can help in determining the culprit, the source and the best plan of attack. Reach out today to find how we can suit a plan to fit your needs.
Request Free Estimate Today!
echo do_shortcode('[icon type="horizontal-line"]'); ?>