Michigan
Bed Bug Control
Contact us today to get a free estimate for pest control services.
248-671-6696
Michigan Bed Bug Control
Preferred expert by 760 WJR's Inside Outside Guys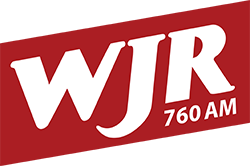 Hiking is deeply embedded into Michigans vast landscape. Despite our many ways of traveling, being able to catch a few steps through the trees on a trail is one of the most enjoyable. Hiking people aren't the only ones looking to get around Michigan however. Bed bugs are master travelers and aren't just part of Detroit. Bed Bugs can find their way to any part of Michigan.
Identifying bed bugs
Because of their super stealth mode, bed bugs are often perceived as being microscopic. The reality is they are not. All stages of the bed bug (egg, nymph, adult) are visible to the naked eye. The adult is about the same size and shape as a watermelon seed. Nymphs and adults will change shape becoming more round and robust right after a blood meal. They are red to brownish in color and have six legs. The male bed bug has a more pointy abdomen and the female is more rounded.
Other bugs that may be confused with bed bugs but should be ruled out through proper identification procedures include:
Bat Bugs
Tropical bed bugs
Swallow Bugs
Chicken Bugs
Finding the bed bugs
Bed bugs don't just hide in mattresses. In fact, it is more common for them to hide between mattress and box springs or on the seam of a mattress than actually inside of it. They can also hide in electronics, behind baseboards, on bed frames, and even take a ride in the tread of a shoe. They are efficient creatures and don't tend to move more than is needed and live mostly nocturnal lives. In order to find bed bugs:
Look for bugs themselves
Watch for fecal matter – these will look like pepper flakes
Inspect for eggs – white, oval 1/16" eggs typically in cracks and crevices
investigate blood marks – sometimes blood marks on bedding can indicate bed bugs
Set pitfall traps
Apply sticky traps – some are specifically designed for bed bugs
Use active attractant traps
Have a professional inspection
Controlling bed bugs in Michigan
With some insects, we are happy enough with reducing the numbers to levels that are not noticeable. With bed bugs, they need to be eliminated completely. Leaving just one female with some eggs is enough for the population to be rebuilt. Since bed bugs are especially resistant (due to their thick waxy coating on their exoskeleton) to chemicals, it is important to use a combination of control tools and techniques that may include:
Detailed inspections
Vacuum removal
Traps
Monitors
Dust applications
Liquid applications
Fungal treatments – there is a fungus that attacks bed bugs but not people
Heat treatment
Cryogenics
With any insecticide treatment, be sure sure to follow the label. It is easy to get carried away and want to apply products directly to where someone is sleeping, but this can be harmful to people and against the law.
Bed bugs and diseases
While bed bugs are known for leaving red bumps at the site of the bite, bed bugs are not known to transmit diseases to humans. As far as the bites go, not everybody reacts to the bites. This simple fact has resolved many marital disputes where one person has signs of bites and the other does not. Some people simply simply don't react to the anticoagulant the bed bugs inject into the skin to keep the blood meal flowing.
Michigan bed bug control with experts
Bed bugs are simple enough to be part of nursery rhymes, but are plenty complex in behavior and biology. Quirks such as traumatic inception which cause females to run away from the main population complicate control matters. Bringing in a bed bug expert will help to achieve the full control level much more efficiently, quickly, and safely. At Rove Pest Control, we have individuals who are trained as bed bug specialists and spend the bulk of their time on this one pest alone. Reach out today to:
Learn more about bed bugs
Schedule an inspection
Set up a treatment
Set up a staff bed bug education meeting or workshop
Request Free Estimate Today!
echo do_shortcode('[icon type="horizontal-line"]'); ?>