Not all pest control is created equal. Doing your own pest control might not always be the best idea. One reason for that is over-the-counter pest control products.
Warfarin used for pest control
There are all sorts of pest control products you can buy over the counter. Since they aren't tied to a pest control service, they are often inferior for a variety of reasons. One such reason is using outdated ingredients such as Warfarin.
Warfarin was originally used starting in the late 1940's as a pesticide for rodent control. This chemical has no taste or smell so it can be added to bait effectively without rodents detecting it. As rodents continue to feed off of the bait sources, the pests eventually reach toxic levels and pass away.
The down side of Warfarin is that it moves through the system of pests very quickly. Thus, sometimes it can be hard to accumulate enough to actually kill the pests. Many professional level pest control services no longer use products with Warfarin because it has become less effective.
Many rodents have started to develop resistance to warfarin. Bait traps containing it have become less and less useful over the years. It is a major issue with using over-the-counter pest control, when they use inferior methods and products with outdated ingredients. With the ever-increasing demand for low-cost products, it makes sense that manufacturing companies would want to avoid costs of innovation and research.
In the long run, over-the-counter products can cost you more money since you have to buy more and more products as well as the chance of not even solving your pest problem.
Over-the-counter pest control products have some other disadvantages as well…
In addition to using inferior ingredients, a lot of over the counter pest control products have little to no residual effects. This means that you use it once and it's pretty much done. If you didn't kill the pest on the first try you are going to have to use and buy more products.
The products and treatments a pest control service can use often require special licences, so they can get products that perform better and that have longer lasting effects. Unless you have a specific pest issue being treated, many pest control services can come out and treat your home ever couple of months and the products will last between each visit.
The technology that goes into pest control products have come a long way since the 1940's, as you can imagine things certainly have improved since then, so why use outdated products and strategies? When you are doing your own pest control and a product isn't getting results, you have to go out and buy another one and hope it works.
This can get very costly and time consuming, especially if you have multiple pest issues.  However, when you work with a pest control service they can use products that best fit the situation and change tactics if necessary.
Overall with a lack of quality products and limited variety of options you have with over-the-counter pest control, we recommend hiring a pest control service to get rid of any pest issues you may have in your home or business.
Did This Blog Help You? We would greatly appreciate if you could comment below and share on Facebook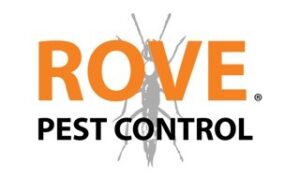 Have a question for us? Be sure to reach out on Facebook: www.facebook.com/RoveMinnesota
Did you get value from this post on, Is Your Over The Counter Pest Control Really A Good Idea, please retweet below!